A school of sport, classical, and historical fencing.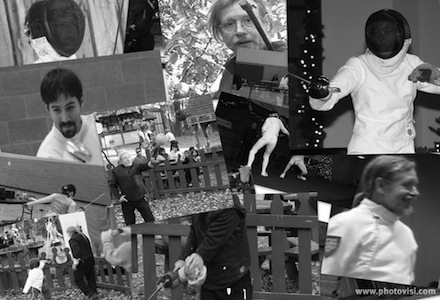 No fencing at Academie Lafayette over the Thanksgiving break, from Nov. 20-24. We're back on normal schedule the following week. Our final day for December is Dec. 13. We resume fencing Friday the 5th of January.
Contact us by email at coach@fiveringsfencing.org for information. Or see our facebook page.